Welcome to W3+ Fair Jena 2023
As an exhibitor you can choose between a
7.5m²
stand, a
15m²
stand or a
30m²
stand.
You can download the respective registration forms here.
Send them by mail to w3plus@fleet-events.de or register via our online exhibitor tool.
We look forward to your participation!
Dafür aktualisieren wir laufend unser umfassendes Hygiene- und Zugangskonzept – ganz flexibel nach den örtlichen Vorgaben der Behörden. So wird die W3+ Fair jederzeit zu einem sicheren Treffpunkt für Experten.
Stand Construction Package 7.5sqm | half of a 15sqm stand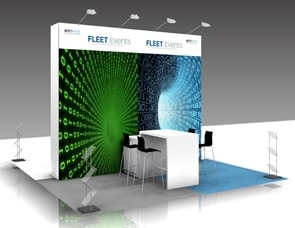 Stand Area 2.5m x 3m
Back wall and carpet
Main graphic | 2000mm x 2700mm
1/2 bridge desk (together with stand partner) with 2 bar stools
1 sideboard, 1 brochure stand, spotlights, paper basket
0.5 kW power connection
2 exhibitor passes with entitlement to all-day VIP Catering
Free code for 50 admission tickets
1 admisson ticket for the "W3+ and Friends" evening event | Max. 2 tickets can be booked additionally for 59€ each
Listing in the list of exhibitors |print + online
Service | Water and fruit basket
Stand Construction Package 15sqm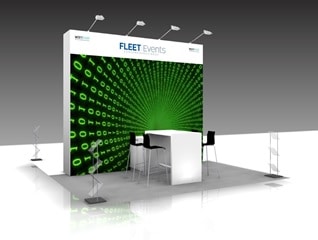 Stand Area 5m x 3m
Back wall and carpet
Main graphic | 4000mm x 2700mm
1 information counter with 4 bar stools
2 sideboards, 2 brochure stands, spotlights, paper basket
1 kW power connection
4 exhibitor passes with entitlement to all-day VIP Catering
Free code for 50 admission tickets
2 admisson tickets for the "W3+ and Friends" evening event | Max. 2 tickets can be booked additionally for 59€ each
Listing in the list of exhibitors |print + online
Service | Water and fruit basket
Stand Construction Package 30sqm
If you have any questions, please contact: