Welcome to W3+ Fair Jena 2023
As an exhibitor you can choose between a
7.5m²
stand, a
15m²
stand or a
30m²
stand.
You can download the respective registration forms here.
Send them by mail to w3plus@fleet-events.de or register via our online exhibitor tool.
We look forward to your participation!
NOTE: Currently all stands are taken! We are looking for the possibility of expanding and will be happy to add you to our waiting list until then!
Dafür aktualisieren wir laufend unser umfassendes Hygiene- und Zugangskonzept – ganz flexibel nach den örtlichen Vorgaben der Behörden. So wird die W3+ Fair jederzeit zu einem sicheren Treffpunkt für Experten.
Stand Construction Package 7.5sqm | half of a 15sqm stand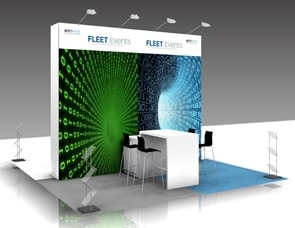 Stand area: 2.5 x 3m
Back wall and carpet
1/2 bridge desk with 2 bar stools
1 brochure stand
Back wall graphic: 2,000 x 2,700 mm
Spotlights, info point, paper basket
0.5 kW power connection
2 exhibitor passes icl. access to all-day VIP catering
Free code for 50 admission tickets
1 ticket for the evening event "W3+ and Friends"
Listing in the exhibitor directory
Water & fruit basket
AUMA fee
Stand Construction Package 15sqm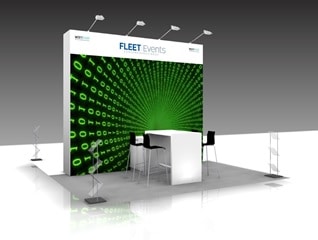 Stand area: 5 x 3m
Back wall and carpet
Bridge desk with 2 bar stools
2 brochure stands
Back wall graphic: 4,000 x 2,700 mm
Spotlights, info counter, paper basket
1 kW power connection
4 exhibitor passes icl. access to all-day VIP catering
Free code for 50 admission tickets
2 tickets for the evening event "W3+ and Friends"
Listing in the exhibitor directory
Water & fruit basket
AUMA fee
Stand Construction Package 30sqm
If you have any questions, please contact: