Joint Booth PHOTONICS+ Europe
Powered by W3+ Fair, IVAM and EPIC
The Asia Photonics Expo is the new photonics platform in Singapore that provides exposure in the Asian market and access to new business contacts. The APE focuses on the latest innovative technologies and the emerging user markets in Asia. The aim of the fair is to promote cooperation between experts along the entire photonics value chain.
Open up new business fields on the Asian market: Together with our partners EPIC and IVAM, the W3+ Fair makes it easy for you to participate in the Asia Photonics Expo (APE) from 06 – 08 March 2024 in Singapore – at the joint booth "PHOTONICS+ Europe".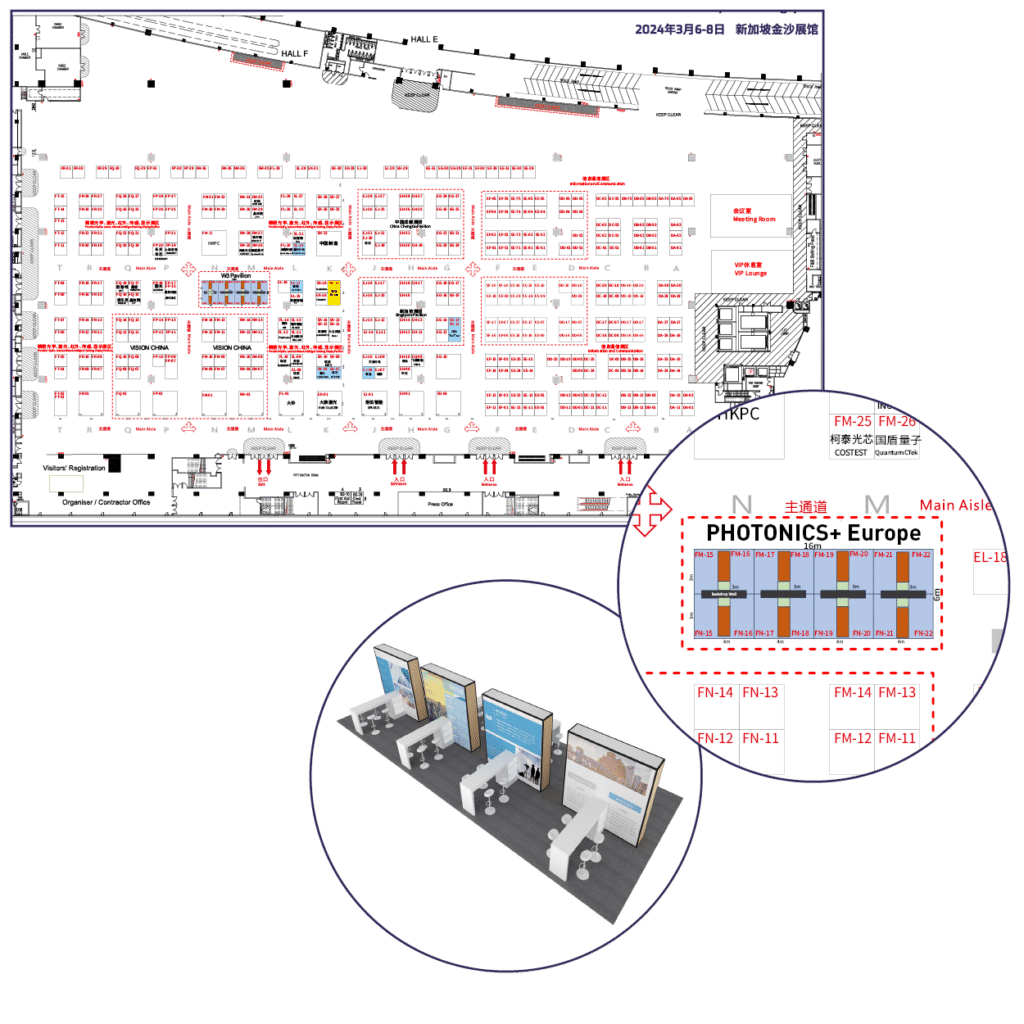 All Inclusive Stand Construction Package
Uncomplicated, cost-effective and an eye-catcher!
6sqm Stand Space
incl. back wall graphic, electricity and furniture (as shown)
5,990€
5,390€ for Early Birds until the end of September!
Become an exhibitor and benefit from the advantages of the PHOTONICS+ Europe joint booth!
Strong Business Location Singapore
International hub for Asian trade
Full-Service Package for Exhibitors
Lots of support – little effort
Easy Networking
Thanks to English as business language
Strong Partners
With great fair and networking experience